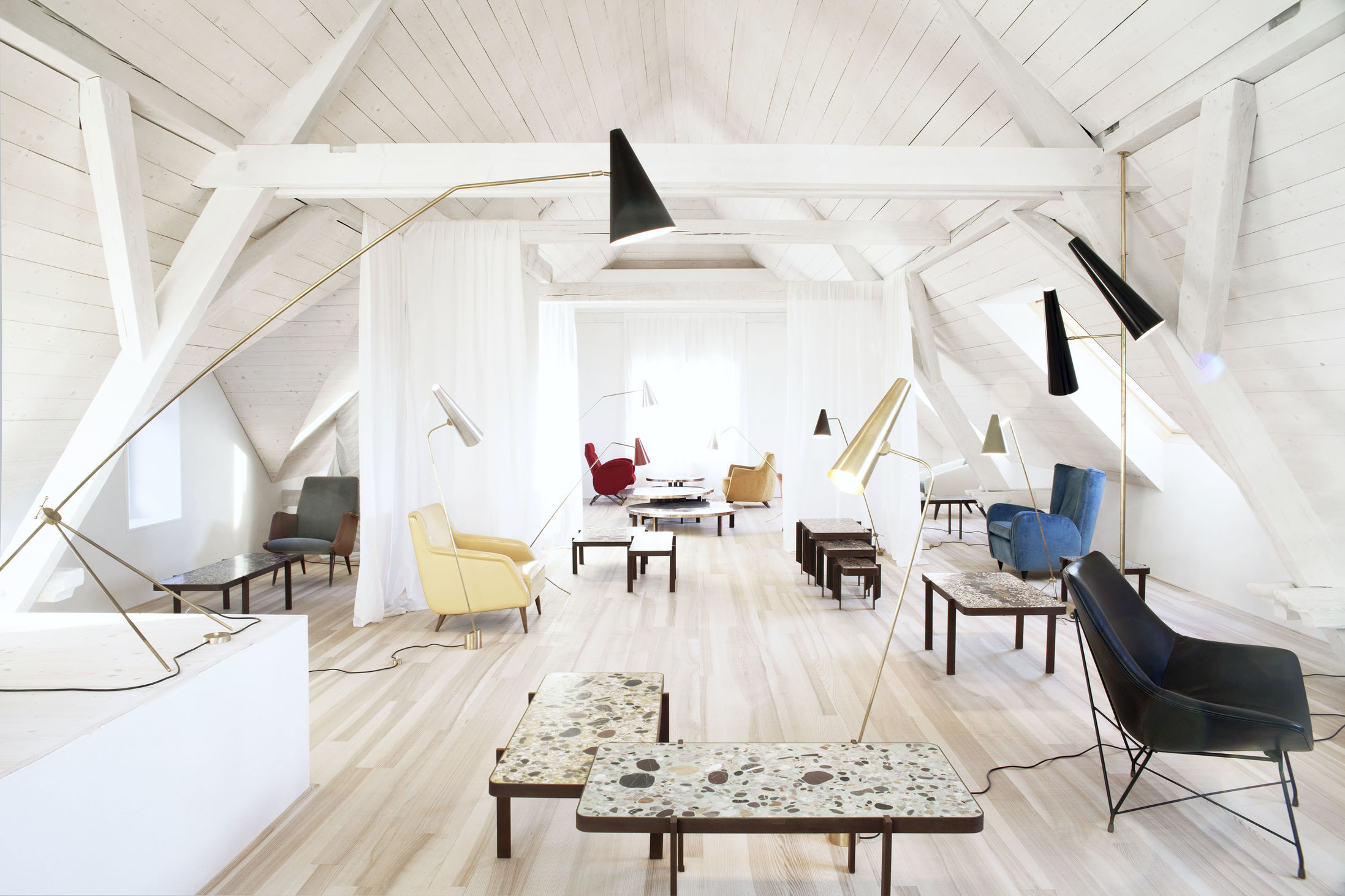 ---
INVITATION I VERNISSAGE I FELIX MUHRHOFER I CLAUDIO BROCCHINI
---
We are happy to open our top floor, which was adapted to a new exhibition area, with works of Claudio Brocchini and Felix Muhrhofer.
Claudio Brocchini shows a selection of his handmade brass lamps, including his latest designs. Felix Muhrhofers "lovely tables" attracted great attention in New York this year. Therefore, we are particularly pleased to present them again at our vernissage. We will complete the exhibition with a few selected pieces from our collection.
VERNISSAGE: 15th November 2019, 4 p.m. until 9 p.m.
in the presence of Felix Muhrhofer and Claudio Brocchini
DURATION OF EXHIBITION: 15th November 2019 until 17th January 2020
OPENING HOURS: Monday until Friday from 8 a.m. until 12:30 p.m. and any time by appointment